Jo Brown - Qualified Teacher - Owner / Director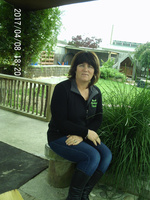 I believe that children have the right to choose how and when they play and learn, to set their own path to discovery and do this with little to no interference from an adult.
I see each child as a unique learner and with an enriching and supporting environment children will develop to their full potential.
I am very committed in supporting families with the support and opportunities to enrich their children's lives, their hopes, dreams, joys and aspirations. Families are the first teachers of our children and to build a trusting relationship with them in turn build's the trusting relationship with their children.
My philosophy in early childhood is catch those "teachable moments", to provide a positive friendly environment that continues the development of confidence, discovery, idea forming, a trusting warm inviting atmosphere that the children feel safe and empowered to be the best competent learners they can be.