All About This Company
Malcolm and Jo Brown - Owner / Directors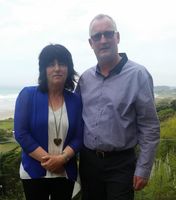 Malcolm and Jo Brown opened Akoranga Preschool on 12th December 2012. Jo has been teaching for about 20 years in Early Childhood Education. When the opportunity arose for them to open their own centre, they took that.
Malcolm is a handyman (as a hobby) and built or created most of the outdoor play equipment by hand. Malcolm, Jo and family all worked together to build Akoranga Preschool to the outstanding centre that it is today.
Jo Brown - Qualified Teacher - Owner / Director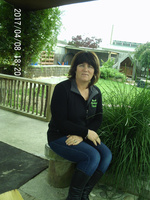 I believe that children have the right to choose how and when they play and learn, to set their own path to discovery and do this with little to no interference from an adult.
I see each child as a unique learner and with an enriching and supporting environment children will develop to their full potential.
I am very committed in supporting families with the support and opportunities to enrich their children's lives, their hopes, dreams, joys and aspirations. Families are the first teachers of our children and to build a trusting relationship with them in turn build's the trusting relationship with their children.
My philosophy in early childhood is catch those "teachable moments", to provide a positive friendly environment that continues the development of confidence, discovery, idea forming, a trusting warm inviting atmosphere that the children feel safe and empowered to be the best competent learners they can be.
Kristy Summers - Staff Support. Founding staff member 2012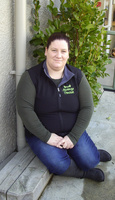 I believe in creating a warm and inviting environment where parents and their families feel comfortable.
As I further my business management skills, I find that the tamariki also teach me and remind me to be who I am and not to be put down by the worlds persepctive.
I thoroughly enjoy watching the younger members of our community learn and grown in an enriching environment that I helped create.
Kristy was a founding member of our team from December 2012 until she died of cancer 28th August 2018. She is the daughter of the owners/directors of Akoranga preschool.