Welcome Back to 2017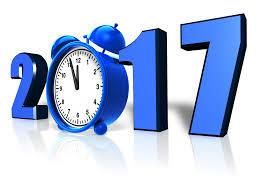 Well I can't believe it is already 2017 and we are open for business again. I don't know about you but I think that the holidays may have gone a little too fast.

Just in case you are a bit like me and you are struggling to get your brain back to it's full functionality here are some fun facts for you.
The kea, a bird native to NZ, is known for pulling windscreen wipers off cars and eating the strips of rubber from windows.
The longest place name in the world is Taumatawhakatangihangakoauauotamateapokaiwhenuakitanatahu, a hill in Hawkes Bay.
No part of the country is more than 128km (79 miles) from the sea.
In the scene of Star Trek: First Contact, where we see Earth from space, Australia and Papua New Guinea are clearly visible but New Zealand is missing.
Wellington is the southernmost capital city in the world.
Blue Lake, in Nelson Lakes National Park, has the clearest water in the world.
New Zealand is home to the world's smallest dolphin species.
There are no land snakes, native or introduced, in NZ.
New Zealand has three official languages: English, Māori and New Zealand Sign Language.
2017 is the year of the "Rooster". Following 12 months of the wit and hyperactive Monkey, the New Year of the Fire Rooster is going to bring fresh challenges requiring quick wit and practical solutions!
Welcome back to everybody.