Where is that bug hiding?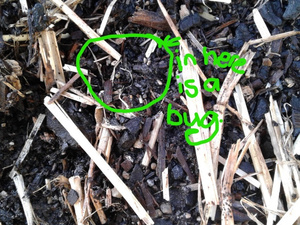 Nature - Pūtaiao
Children are engaged in nature whenever they are learning about the world around them.
This sort of play allows children to develop a perception of themselves as 'explorers' – competent, confident learners who ask questions and make discoveries.
This morning it was only the brave outside and as you can guess it, it was these boys.
So, then we started a bug hunt. Actually, it was Harrison that started the hunt first, gathering some of his friends around him to explore. What he did find was one friend that shared a real interest in this hunt. I really enjoy listening to children plan and work through how their experiences will pan out. The conversations and understandings from both were a real delight to listen too. Michael was on the fringes of this as well, listening to what was happening and really embracing the excitement form Lachie and Harrison.
I observed these boys looking hard under rocks, in trees, under shoes (that was funny), then in the garden under a paver. They found a slater. Harrison tried very hard to get Lachie to pick it up and hold it for him, but Lachie was not having any of that, saying to Harrison that "he picks it up".
Brave boys when they want to be, not so with insects. I then started to throw questions at the boys. "How many legs does the slater have"? "How big is it"? "What colour is the slater"? "How fast can it move"? These questions had the boys thinking about their bug, so with careful observations I got told many different answers.
I really love and embrace moments like these, where the children lead the way and show me what they are wanting to learn.
Nature and our world has so much to share with our children.