Ruby Herron Qualified Teacher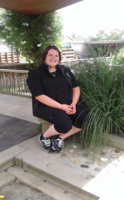 As a teacher I value reciprocal relationships between children , whanau and staff members. I strive to form these professional connections because I believe they are a fundamental facet of creating a learning environment that promotes enhanced development opportunities for children .
Because I believe the environment is a crucial tool, I aim to provide a high quality, safe, and attractive space that caters for the specific needs, abilities and interests of all children as individuals and as a collaborative community.
As a teacher I will encourage children to be good communicators, and to be respectful of the environment and others. I will use positive teaching strategies such as praise and modelling to enhance the learning of each child.
I acknowledge the value of our bicultural curriculum Te Whariki and incorporate Te Reo and Tikanga within my practice.