Peter McGregor - Qualified Teacher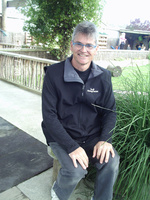 I believe that my role as an early childhood teacher is to provide a safe, caring , enjoyable and stimulating learning environment for the children I teach.
Children who are shown respect will learn to show respect. Children who are afforded patience and encouragement will develop the confidence to reach their potential.
I strongly believe that the key to successful life long learning is to become a confidant and positive communicator. My intention each day is to help children to become inclusive of others, to keep trying when things seem to hard, to develop consideration for the rights and needs of others and to find enjoyment in their work and play.