Krystle Dodunski - Qualified Teacher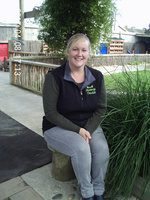 I believe all children must be respected and valued as individuals which is my aim to acknowledge in my everyday teaching. I believe children develop and learn best in a positive and comfortable environment while having respect for environment in which they are brought up in. As a teacher, I am committed and passionate to the profession and believe in quality teaching by being a strong advocate to the early childhood sector.
The relationships I build with children are essential to my teaching career. Relationships with children's family and friends are an essential part in my teaching. I believe I will be an improved teacher if I have a positive relationship with children, their families and friends. I believe it is essential to provide inclusiveness and cultural diversity in my teaching practice. Every child is an individual and I also believe every single child is entitled to the best quality early childhood education.