Kristy Summers - staff support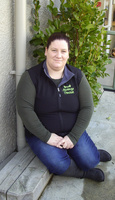 I believe in creating a warm and inviting environment where parents and their families feel comfortable.
As I further my business management skills, I find that the tamariki also teach me and remind me to be who I am and not to be put down by the worlds persepctive.
I thoroughly enjoy watching the younger members of our community learn and grown in an enriching environment that I helped create.