Janine Bryan - Housekeeping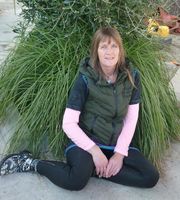 I believe that it is important to build a relationship with children and their whanau, while all the time providing a clean, friendly and positive environment.
As an adult I learn from children, watching and enjoying how they learn. I believe that children need to explore an environment without any adult intervention.
Children teach us so much about respect, about empathy and about the world we live in.
I enjoy the hands on approach to my job, helping the teachers when they need it and spending time with the children, meeting their daily needs with food and bottles.
I strongly believe that by doing this it provides an environment that promotes better learning for all.