Emily Mackey - Full Time Teacher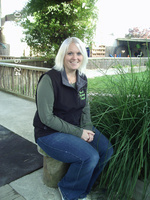 I am passionate about the care of young children. I am a firm believer that every child has different needs and it is up to me to ensure that these needs are met. I know that every child can be happy and enjoy being cared at for during their time away from home and I strive to provide a caring comfortable atmosphere for that to be possible.

I feel very strongly that the parents know their child better than anyone else and this is what will guide my day to day caring of their child. By forming a good relationship with the family I can care for their child as consistently as possible.