Alison Doorey - Qualified Teacher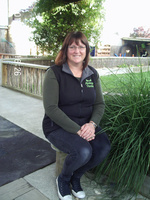 I believe that every child has the right to be treated as an individual, and to be provided with the encouragement and support they need to reach their full potential.
To establish and maintain trusting and supportive relationships with parents/whanau. I will communicate openly and respect their values and aspirations for their children/tamariki. I believe that when families and teachers work in partnership in this way, children's sense of well-being and belonging will be enhanced, enabling them to become competent and confident learners.
Communication with tamariki and their families will also help me gain an understanding of each individual child's knowledge, experience and interests so that I can facilitate relevant learning opportunities. By providing a safe and stimulating environment, valuing their play as meaningful, limiting disruption and interacting with them in a purposeful way I will maximise my ability to identify and extend their learning.
I believe that by recognising children's capabilities and empowering them to take the lead as they explore the world around them, they will form positive opinions of their own abilities and self-worth, and be well placed to confidently engage in life-long learning.